Derf2440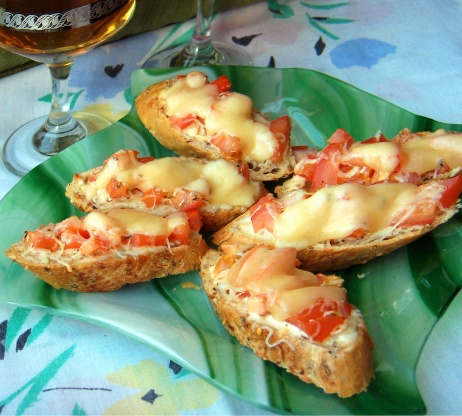 Yummy and very easy - a favorite appetizer at our home - especially good with tomatoes from the vine!

Didn't feel like cooking a heavy meal so we feasted on these appetizers. Very easy just like the recipe says. I used the creamy caesar salad dressing. I sprinkle a little salt and pepper over the tomato before I sprinkled the cheese on. Very delicious and satisfying. Thanks for sharing this recipe.
Brush slices of bread with salad dressing.
Top with chopped tomatoes.
Sprinkle the top with cheese and (optional) oregano.
Place in a toaster oven until cheese melts and bread is toasted.