Sageca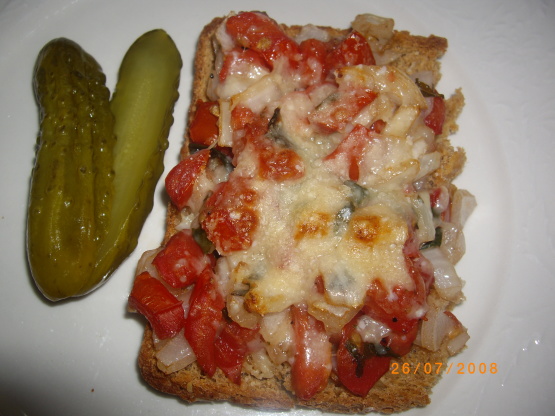 I only make bruschetta when my garden tomatoes are ripe and my herbs are ready and this is the recipe I use. We all look forward to summer, ripe tomates, fresh herbs, and bruschetta. From allrecipes originally.

WONDERFUL!!! I made it the way you posted it and mt wife loved it and so did I. thanks for posting . Jason
Preheat oven to 400 degrees.
In a medium bowl, combine tomatoes, onion, olive oil, oregano, basil and parsley. Place bread on a baking sheet and top with tomato mixture. Sprinkle with Parmesan.
Bake in preheated oven for 8 to 10 minutes or until bottom of bread has browned.
Allow to cool about 5 minutes before serving.