Easy Broccoli Cheese Soup
Parsley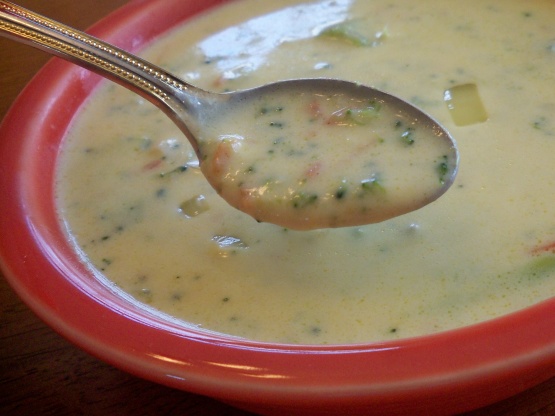 I combined a couple of broccoli soup recipes to come up with this one. My husband and I love it!
On medium heat, in a large pot melt butter and olive oil.
Add onion, garlic, carrots. Sweat.
Add flour and stir.
Cook for 2 minutes, then add chicken stock and milk.
When liquids are hot (not boiling) add velvetta and stir until cubes dissolve. Add broccoli, mustard and hot sauce.
Enjoy!