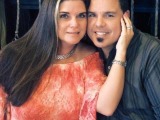 Your little ones will love this and it takes no time at all to put together. Adults like it too! You can substitute, if desired, any type of fresh fruit for the banana's in this recipe such as blueberries, peaches, etc.
2 slices store-bought cinnamon raisin bread
1 banana, cut in slices
pancake syrup or your favorite ice cream topping
Directions
Toast the bread slices in your toaster.
Arrange banana slices on top of bread and drizzle your favorite sauce, pancake syrup or ice cream topping over the whole thing.
Enjoy!
Most Helpful
FABULOUS!!! This tastes like a breakfast from a fancy hotel on a tropical beach. All this in less than 5 minutes and 3 ingredients. I used caramel sauce with raspberry dessert topping. It doesn't get any better or easier than this.