Easy Bread and Butter Pickles
Prep 15 mins
Cook 10 mins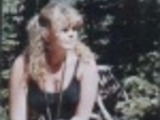 These pickles are so much better tasting then the kind you buy in a jar. Fresh from the stove and chilled in the refrigerator to your table for your summer evening barbeque. Prep time does not include chill time.
Directions
Combine cucumbers, onion, vinegar, sugar, salt, mustard seeds, dry mustard, turmeric, crushed red pepper, and celery seeds; heat to boiling over high heat, stirring occasionally.
Boil 1 minute, stirring frequently.
Pour cucumber mixture into a large bowl; cool to room temperature, stirring occasionally.
Cover and chill overnight before serving.
You can spoon cooled cucumbers and their liquid into jars with tight-fitting lids and refrigerate up to 4 weeks.
Most Helpful
Oh M Y. Followed this exactly. These are the bomb. So good, but MUST let sit at least overnite to gather the full flavor so everything melds together. Will tell you that first off, seemed more salty, more vinegar than anticipated. Let sit, undisturbed for 2 days. P E R F E C T I O N. Thanks, Karen!

Yummy! And sooooo easy too! When I was done, I thought to myself: Is that all there is to this pickle making? I followed the recipe exactly and the instructions were easy to follow. Ended up w/ a delicious bunch of pickles sitting in my frig. DD and I couldn't wait and sampled 'em before they went into the frig and then had 'em w/ lunch today. Very tasty pickles w/ a good crunch. I liked the addition of the red pepper flakes. Definitely a "keeper." Thanks so much for sharing this, Karen!

NOTE: Be sure to use KOSHER salt and not regular table salt!

These were so simple....I used splenda instead of sugar and they were very very good...
So much easier than the whole canning process...