Pixie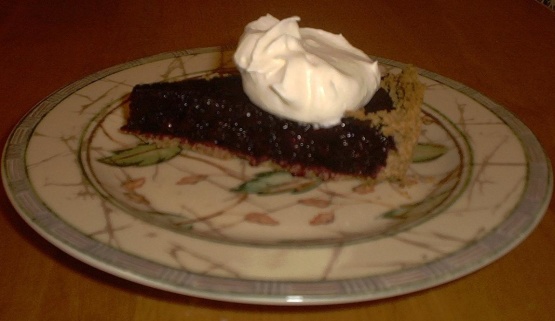 In 2001 I moved from Ontario to Newfoundland with my Newfie husband. As most people know, Newfoundland has an abundance of delicious blueberries. I needed a few recipes to use up all the berries we pick. I asked around and this was one of the recipes I received from a co-worker. This recipe is very good because the filling stays thick and luscious. Enjoy!

This was soooo easy. I had limited time on my hands and this fit the bill! It was pretty humid the day I made this so more corn starch was needed. I also added 1/2 tsp of almond extract. My family had this scarfed down in minutes with great compliments. Thanks for the great pie! will be making again soon.
In a saucepan, mix 1 cup of the blueberries with sugar, cornstarch, salt and water.
Cook over low until thickened.
Add the remaining 3 cups of blueberries and margarine.
Stir until combined.
Pour into pie shell and cool until no longer hot.
Serve and enjoy!
*Preparation and cooking times are estimated.