Easy Black Bean and Corn Salad
teresas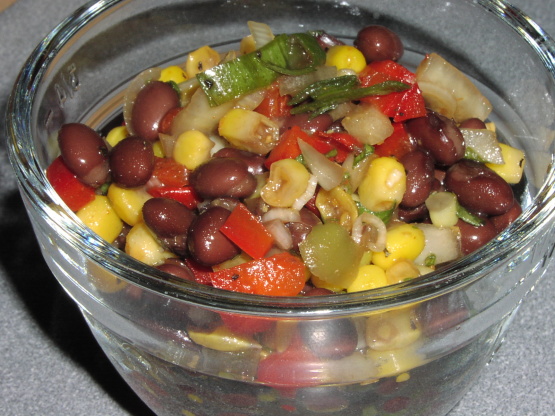 This is the time of year to make corn salad and this is a tasty and easy to make version. If you have the time, fresh corn is fantastic and I have also made this with a bottled Caesar dressing.

Unbelieveably easy and delicious! I left out a few things because my child has food aversion issues (cilantro, cayenne, green onion) and it still turned out fabulous. Thank you!
In a small bowl, mix together vinaigrette, pepper, cilantro, cayenne pepper, and cumin. Set dressing aside.
In a large bowl, stir together beans, corn, onion, green onions, and red bell pepper. Toss with dressing. Cover and refrigerate overnight or for several hours. Toss again before serving.