SharonChen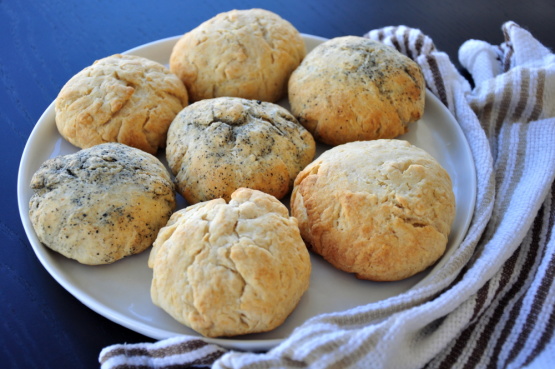 This is the easiest biscuit recipe I have ever used. I came up with it when I had no shortening.

This recipe is so darn easy! They turned out perfectly! I just dropped them on a cookie sheet instead of rolling and cutting them out too. Even easier!
Mix dry ingredients.
Put oil in measuring cup and add milk. Do not stir.
Add to dry ingredients.
Mix lightly to moisten ingredients and knead one or two times to form ball.
Roll out between two sheets of plastic wrap to about 1/2" thick.
Cut into 2" biscuits.
Bake on an ungreased pan at 475F for 10-12 minutes, until lightly browned.