Obag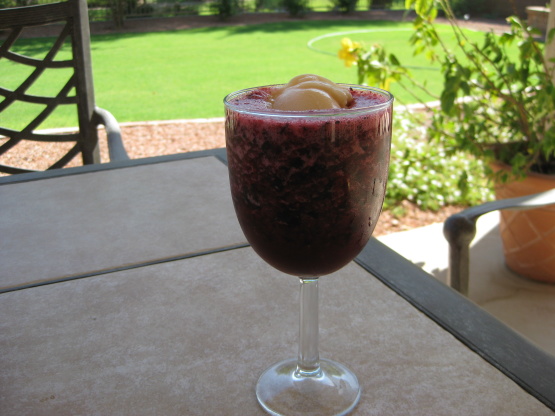 Frozen berries, cranberry juice and honey....a great wake up, good for you drink. Great for all the family.

This smoothie was so easy to make and tasted delicious. We used a blend of frozen mixed berries consisting of raspberries, blackberries and blueberries. Instead of cranberry juice, we used a berry blend. The results were a delicious, frosty smoothie packed with intense berry flavor. DH liked it because it didn't contain yogurt (he's not a big fan), and DD couldn't get enough. We'll be making this recipe again and experimenting with other frozen fruits. Thanks for sharing! (Made for AUS/NZ Recipe Swap #39).
Whiz all ingredients in a blender until smooth.
Serve immediately in tall glasses.