Easy Beefy Crescent Squares
Rayndrop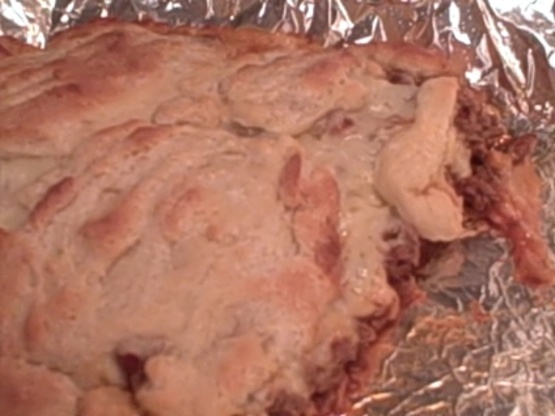 I came up with these when I needed something quick and easy to make for supper. Hubby and I enjoy them and I hope you will too!

Top Review by Bekah
Five stars from my son! He had three helpings! This is my kind of recipe: easy, fast, inexpensive, tasty and easy to adjust with minor changes. We decided that this is like an inside-out pizza. Thinking we might add olives or peppers next time. This is a recipe that could easily become something new everytime! I assembled this in the morning and threw it in the oven when we came home, so it took an extra 10 minutes (just and FYI in case anyone else does this). Thanks so much for sharing! Oh, and loved the cheesy-ness!!!!
Brown hamburger, drain, and add pasta sauce.
Press 4 crescent rolls in the bottom of greased 8x8 pan, add meat/sauce mixture, cheese, and remaining 4 crescent rolls on top.
Bake in preheated 350F oven for 12-15 minutes and enjoy!