anaban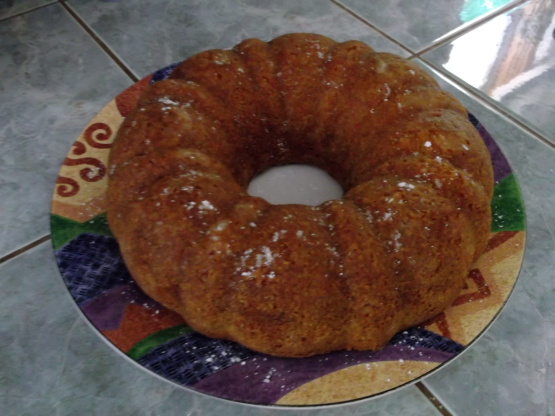 Posted by request. I have always made a yeast version, which can be very time consuming. I think I will give this one a try. For lucre see Easter Babka.
Preheat oven to 350°F.
Grease and flour a babka, bundt or angel food cake pan.
Cream butter and sugar together.
Combine flour and baking powder.
Resume beating while gradually the eggs alternating with the flour mixture.
Add salt, extract and raisins and mix well.
Place dough in prepared pan and bake 50-60 minutes (cooking time depends on the type of pan you use).
Remove from pan when cool and dust with confectioner's sugar or glaze with lucre.