Easy Baked Salmon in Honey Mustard Sauce
Nif_H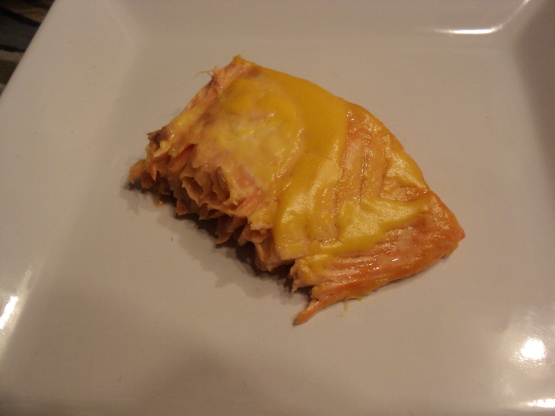 This is an easy and healthy dinner after a hard day at work, and can be thrown in the oven with some foil-wrapped potatoes and some frozen broccoli for a square meal to feed a small family.

I was looking for a recipe for salmon with less sodium than our usual soy sauce-based marinade. I found this one and we all loved it!! This is the only salmon recipe that my husband really likes that does not contain soy sauce. I will be making this over and over!!!
mix all the sauce ingredients together.
lay the salmon fillet on a foil-lined oven tray and cover in the sauce.
bake at 350 for about a half an hour.