Ms B.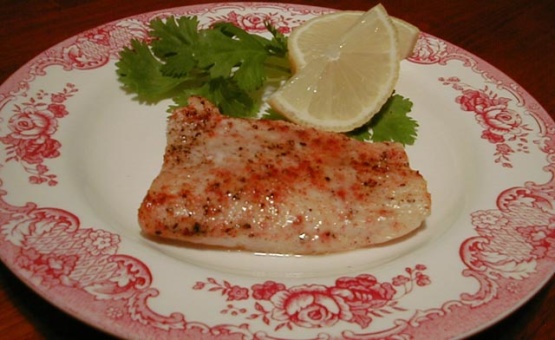 This is the first thing my husband cooked for me back when we were dating. Very simple but really delicious. I was hooked.

Trying to get my husband to eat fish any other way than fried has been a challenge. We all thought this was delicious and it was easy on the cook (that's me) because it was simple to make. The fillets were tender and the seasoning was slightly spicy but not overdone. Thanks Nurse Di, for another great recipe.
1 1⁄4 lbs orange roughy fillets

1

teaspoon seasoning salt (or to taste)
Put fish fillets in a greased 11x7 inch baking dish.
Sprinkle with seasoned salt, pepper, and paprika.
Drizzle with melted butter.
Cover and bake at 400 degrees for 15 to 20 minutes or until fish flakes easily.