Easy Baked Meatballs With Two Sauce Options
Diana 2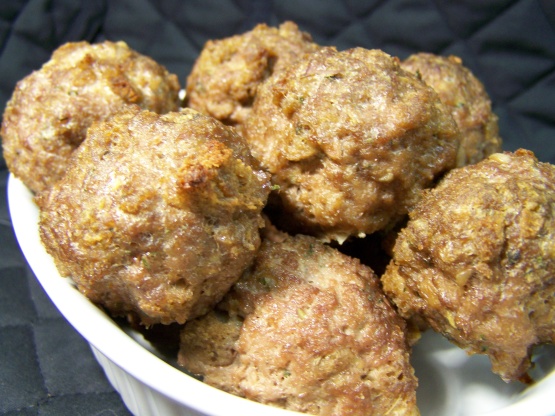 What an easy recipe, and only 4 ingredients. This was on the cover of the newest issue of Kraft's "What's Cooking" magazine. I did add minced garlic and some Italian seasoning....just couldn't help myself :) I baked the meatballs on a rack to eliminate excess fat. Two sauce options were given as serving suggestions. I have listed them in the instructions so that they will not interfere with the nutritional values of the meatballs. These are terrific for freezing, making future meals even faster.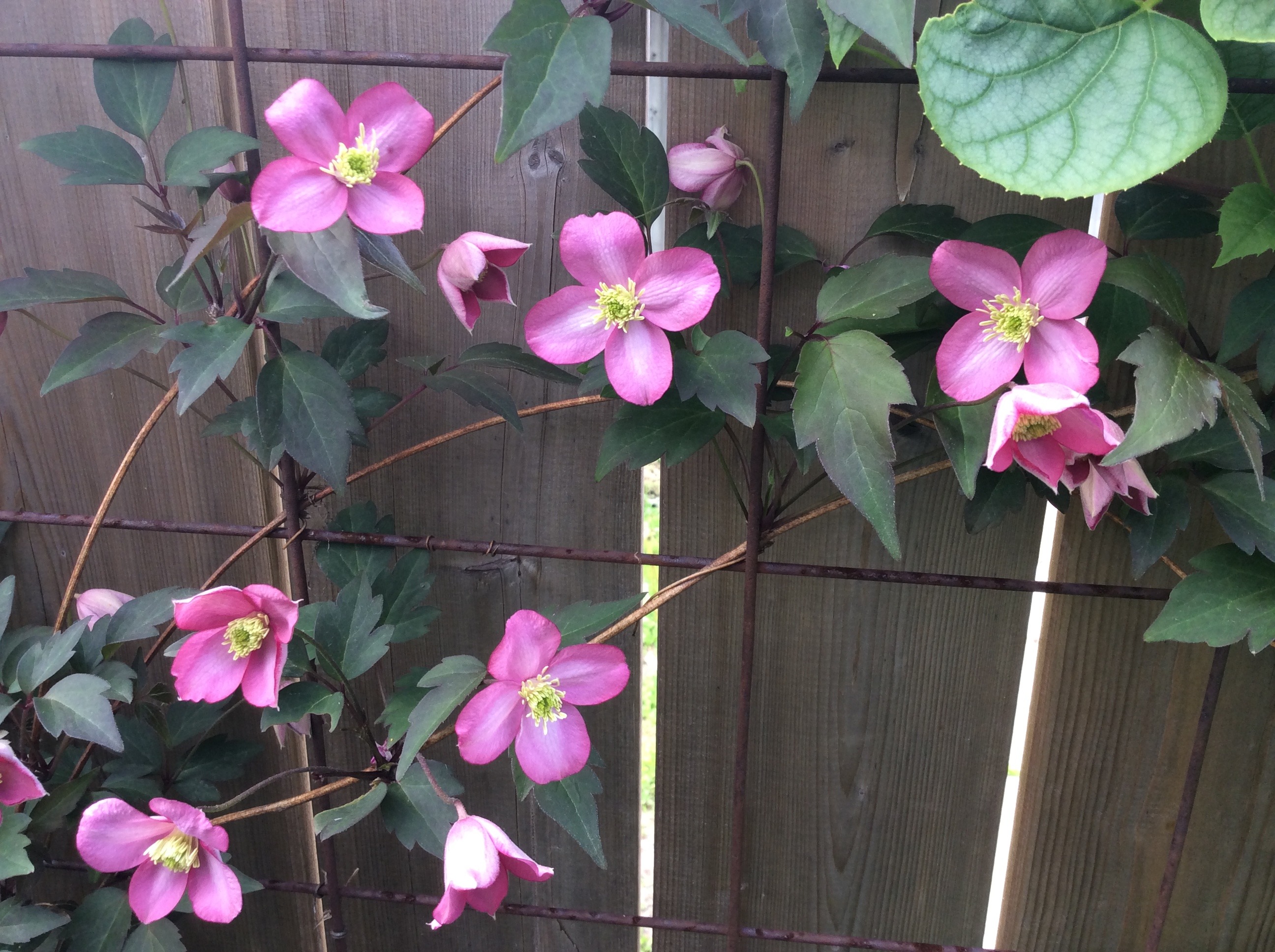 I made these meatballs to freeze for later. I really liked the basic recipe; for my taste, I would like some more spice or seasoning. I will definitely make these again, adding some oregano, sage, pepper, or even some lemon zest to spice them up a bit. Also, I didn't use any foil, just non-stick spray on the baking pan and they browned nicely and didn't stick. Thanks for the recipe, it's a keeper.
Update Sept 2010: made this with 2 Tbsp tandoori sauce to replace some of the water and it worked out well.
Preheat oven to 400*F. Line 2 large pans with foil. Spray pan and rack (if using) with cooking oil.
Mix together all ingredients, and form into 32, 1-1/2" balls.
Place meatballs on the pan (or rack if using) and bake for 16 - 18 minutes, or until done. (160*).
Tomato-Basil Cream Sauce:.
Mix 1-1/2 cups pasta sauce, 1/4 cup light cream cheese spread, and 2 tbsp chopped fresh basil in a large skillet. Cook on medium-low heat for 3 minutes or until heated through, stirring occasionally. Add 16 hot meatballs and stirr to evenly coat. Sprinkle with 1/4 cup grated Parmesan cheese before serving.
Creamy Brown Gravy:.
Mix 1 cup beef gravy, 1/4 cup light cream cheese spread and 2 tbsp chopped fresh parsley in a large skillet. Continue with the directions as given for the tomato basil sauce, omitting the Parmesan.