Easy Baked Macaroni and Cheese
2Bleu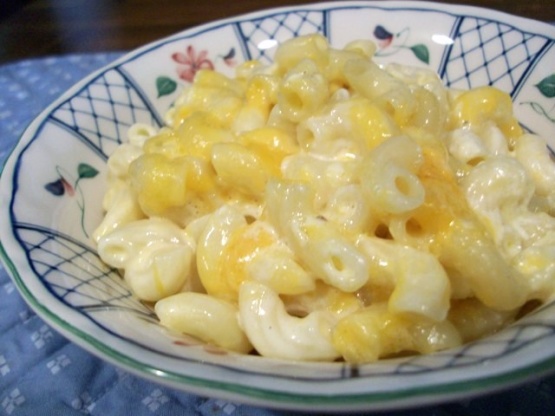 I first had this at a friend's house for dinner and loved it. I asked her for the recipe and could not believe it when she said it had mayonnaise in it! She said her Great Aunt made it this way all her life. I never would have posted this recipe because I don't really care for mayonnaise but in this dish it reigns supreme! You've got to try it! I usually use penne pasta and I love adding cayenne, to taste, to the mayo before mixing it in with the pasta.
Butter or spray a casserole dish.
Preheat the oven to 375 degrees.
Toss the pasta with the mayonnaise, milk, mustard and cheese.
Season with the salt and pepper.
Pour into the casserole dish and top evenly with the breadcrumbs.
*If you like a real crunchy top, use more breadcrumbs.
Bake for 30 minutes or until golden brown on top and bubbling hot.