GaylaJ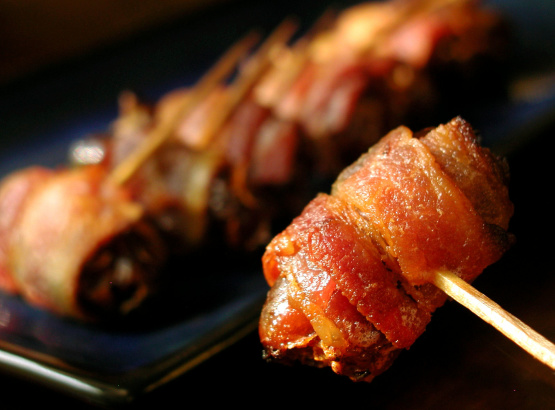 The easiest recipe I have found for this great sweet/salty treat! (So easy, it doesn't have to be a treat!)

This is a salty/sweet treat! The idea to partially cook the bacon is bery helpful. Also, I cut my bacon smaller so it only wraps around the date once or else it doesn't get cooked all the way and I like my bacon crisp. If you don't want to use the broil because of potential splattering, you can fry these up in a pan. These are always a hit!
Microwave bacon for about 2 minutes, until partially cooked, but not browned.
Wrap each date with a strip of bacon and secure with a wooden toothpick.
Broil on low 3 minutes, turn dates, and continue broiling 3 to 4 minutes longer, or until browned.
Drain on paper towel and serve warm.