Easy Bacalao - Puerto Rican Fish Stew
Prep 25 mins
Cook 20 mins

Mmmm...serve with crusty rolls to soak up the juices! This quick version of Puerto Rican Stew from Eating Well Magazine uses tilapia or any white flaky fish. The traditional dish uses bacalao, or salted dried codfish.
Directions
Heat oil in a large high-sided skillet or Dutch oven over medium heat. Add onion and cook, stirring occasionally, until softened, about 2 minutes. Add garlic and cook, stirring, for 1 minute.
Add fish, tomatoes and their juices, chile pepper, cilantro, olives, capers, oregano and salt; stir to combine. Add up to 1/2 cup water if the mixture seems dry. Cover and simmer for 20 minutes.
Remove from the heat. Serve warm or at room temperature, garnished with avocado if desired.
Reviews
Most Helpful
I too made this recipe when I saw it on the EatingWell website. I was a little skeptical because it looked kind of weird, but it turned out so good! It wasn't fishy at all and my husband thought it was chicken. I used tilapia because it was on sale. Perfect and highly recommended.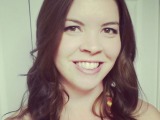 Loved this exactly as the recipe is written! Serve with bread because you won't want to leave a drop of the stew in your bowl!!

This was yum-o. We made it just the way it was written - I would add a jalepeno next time, just for a little heat. I loved the broth and it was so flavorful! It was not fishy - as other reviewers have pointed out, and I served with a crusty french bread which soaked the juices up nicely! Thanks for a good recipe!