scancan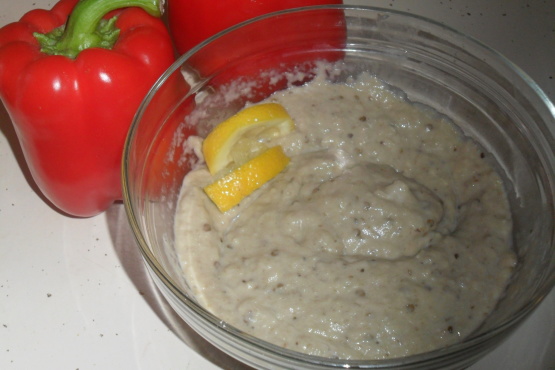 It's so silly to buy babaganoush when from oven to table it'll take you all of five minutes to make and is so delicious. Serve this with some nice crusty bread and watch everyone ask for more. I recommend that you start out with only one clove of garlic and add more according to your taste.

My husband is the only one at our house with a real understanding of what babaganoush is supposed to taste like, and his thoughts on this variation went along the lines of "it's really mayonaise-y" and "it's usually pastier, not so light and fluffy. That said, I loved this spread on bread, and that's saying a lot considering I'm not a great fan of eggplant. It gets full points from me there, and for ease of preparation.
Bake eggplants in 350 oven until very soft and wilted (1+hours).
Before the eggplants are completely cool, remove skin and stem and discard.
In a food processor put all ingredients in and blend, adding salt until it tastes right.
Enjoy!