Easy Authentic Mexican Rice
Easy, Authentic, Flavorful.........The spice's are listed as optional.
Directions
Heat water and bullion in separate pot or microwave to make broth.
In separate saucepan add oil and brown rice until rice is golden brown color on medium/high heat.
Add seasonings, garlic, and onion. Be sure to keep stirring rice so it does not burn.
Add broth & tomato sauce. Boil for a second, cover and reduce heat to low. Cook for 25 minutes.
Fluff and garnish with fresh cilantro if you like.
Also, if you have a small can of corn you can add that at the same time when adding broth and tomato sauce -- .
Most Helpful
This came out great! I used all the seasoning it called for but no salt or pepper. My family loved it and it was pretty simple. It did take a little longer than called for though. I think it needed to simmer about 30min. Definitely will make again. I will also mention I'm not the most experienced cook and this really did taste like it came from a good restaurant.

This was very nice! It uses ingredients I always have on hand; however, I found it took closer to 45 minutes to make. I used a large, non-stick skillet. Just browning the 2 cups of rice at medium-high heat so as not to burn took almost 15 minutes. For the bouillon, I used Goya Jamon (Ham) boullion. I brought 3 cups of water to boil in a tea kettle, then poured that into a large glass Pyrex measuring cup to make the bouillon. I also used ALL the optional spices, which gave the rice a wonderful fragrance and very nice flavor. This yields, I would say, more like 8 to 10 servings as a side dish. Made for PAC Fall 2008. Thanks for a very tasty recipe, Chef Mandy in Newport Beach!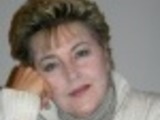 Perfect rice. My rice usually comes out mushy. This recipe was fantastic. I followed the directions exactly and had fluffy rice. I added chicken and sliced green bellpepper and the family ate it up!