Derf2440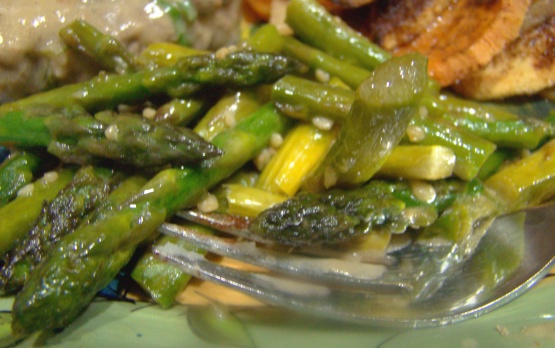 This dish is SO easy and fast, but it looks amazingly elegant and impressive on the plate alongside a variety of main dishes. Try it!

Thank you for an easy, very tasty recipe that's a cut above the usual steamed asparagus. It went well with the baked chicken I served tonight.
Cut bottoms off asparagus, then cut remainder of stalks into 2-inch pieces.
Melt butter in pan over medium heat- do not burn.
Add garlic for about 30 seconds, then add asparagus.
Stir fry until asparagus is tender.