Jubes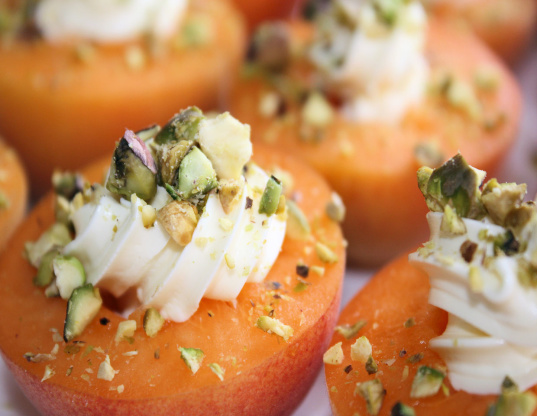 A quick easy snack using fresh apricots.

these were good... but i think they needed to be sweeter... I think next time I will add a touch of Cinnamon to the cream cheese and then whip it, and instead of pistachios ill use some candied walnuts or prailines... YUMMY!!!
Stir cream cheese until smooth; pipe or spoon into apricot halves. Sprinkle tops with pistachios.