Easy and DELICIOUS!! It's hard not to eat them all. I got this recipe from Rachel Ray magazine in a section where she gets recipes from celebrities. This recipe comes from "The Office" star, Angela... although I tweaked it slightly. Outrageously good with vanilla bean ice cream.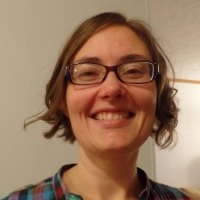 This is so easy and tastes great! I loved it, thanks for posting! I made it as stated except for forgetting it was in the oven (while still covered by foil) for ten minutes. It didn't seem to adversely affect it at all though. I used Golden Delicious apples and served with vanilla frozen yogurt. It was made for PAC Fall 2012
flour, for dusting

1

(8 ounce) can crescent rolls

2

apples, peeled cut into thin wedges

4

tablespoons butter (1/2 stick)
1⁄3 cup brown sugar
1⁄2 teaspoon cinnamon
1⁄2 cup Mountain Dew soda
1. Preheat the oven to 350 degrees.
2. On a surface dusted with flour, unfold the rolls.
3. Place apple wedge on the wide edge of each piece of dough and roll up; place sumplings in an 8 inch square baking dish.
4. In a saucepan, melt the butter, sugar, cinnamon over medium heat. Stir in the Mountain Dew.
5. Pour the mixture on the dumplings.
6. Cover the dish with foil and bake for 15 minutes; remove the foil and bake 15 minutes longer.
7. Serve with Vanilla Bean Ice Cream.
Steps 1-5 can be done before dinner so that you are ready for the 30 minute cooking time as you are finishing dinner.