Prep 15 mins
Cook 35 mins

This is one of the easiest cakes I've made. My co-workers rave about it whenever I take it to work. Great for potluck dinners or as a coffeecake in the morning.
Directions
Mix dry yellow cake mix, can of apple pie filling and 3 eggs in a large bowl with mixer for 2 minutes.
Pour batter into a 9" x 13" cake pan.
Mix ingredients for topping in small bowl and sprinkle topping on top of unbaked cake batter.
Bake cake for 35-40 minutes at 350 degrees.
Top cake with whip cream, if you like.
Reviews
Most Helpful
This is sooooo good! Good for breakfast, lunch, dinner or just as a snack. My co workkers LOVED this....keep the recipes coming!!!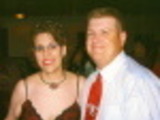 Delicious! I will definately make this again.
This was wonderful - moist and delicious. I took it to a church function, and everyone loved it. It's hard to believe that you can make the cake with just 3 ingredients. I think it would be great even without the topping. Quick, easy and delicious - my kind of baking!