loof751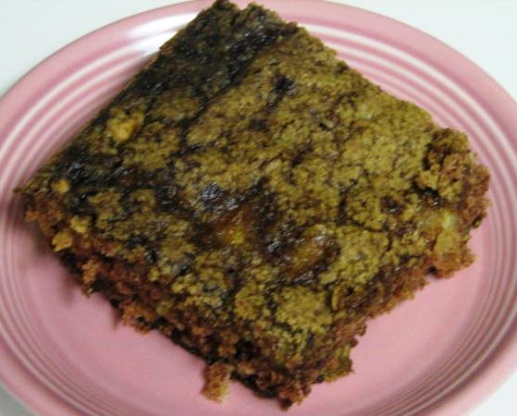 This simple apple cake uses both wheat and white flour.

Very good especially during the fall. I halved the recipe and baked in a loaf pan. Made for PAC Fall 2007.
Pre-heat oven to 350 degrees. Grease or spray and flour your pan. I either use a 9X13 or a bundt pan.
Core and chop the apples first so that you can put the sugar on them to extract part of the juice from the apples. Sprinkle 1 C sugar over the apples in a 4 C measuring cup if you have one, otherwise just in a bowl.
Cream the butter, 3/4 C sugar and eggs till smooth. Add remaining ingredients, except apples. Mix until smooth. Will be very stiff. Add apples. If not much juice has formed, like less than 1/4 cup, add about 1/4 cup water to rinse out the bowl or measuring cup. I live in the rockies so it is really arid here.
Spread in pan to fill evenly.
Bake for 30- 40 minutes. Check middle of pan to see if done. If pick or spagetti comes out clean, then it is done. Cool slightly and serve. Can serve with a sauce, (rum, vanilla, caramel, and lemon are good), ice cream, or whipped cream. Or in your hand. Nuts are a favorite addition of many people, but we don't like them in our family so I never add them.