Easy Any Pie Filling Cobbler
Dorel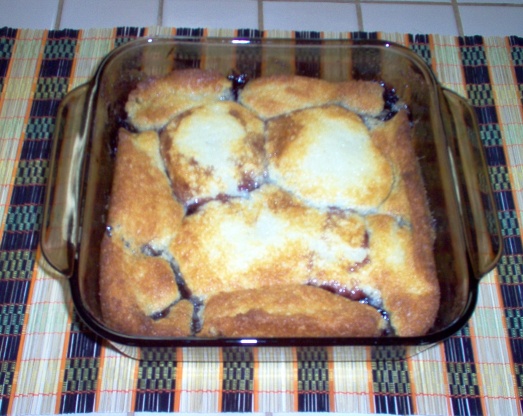 This cobbler is so easy to make. It can be made with any flavor pie filling. I make this when hubby wants a "nice" desert and I don't feel like "making" one.

This was a wonderful and easy recipe to make. I was looking for something quick and easy and this recipe was just the thing. I used apple pie filling and it was to die for. The only thing I did different was use self-rising flour and left off the salt and baking powder. Thanks for the wonderful recipe.
Melt butter or margarine in baking dish.
Mix sugar, flour, salt, and baking powder.
Add milk and mix well.
Pour batter into melted butter-- do not stir.
Pour pie filling into batter (I drop it by spoonful and put several spoons in the middle and then divide the rest into the corners and sides-- do not stir).
Bake@ 350° for 50 minutes to 1 hour or until golden brown.