Easy and Savory Boiled Potatoes
PaulaG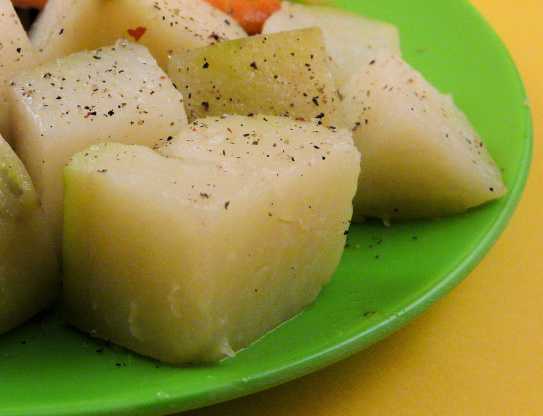 This can't get any easier, and is a nice side dish, but be forewarned that the potatoes will be tender but a little dry. I like as is, but some do pour olive oil over the potatoes.
Peel potatoes and cube into large chunks.
Pour chicken broth over potatoes. If not completely covered, then add water until all potatoes are submerged.
Boil on medium heat until tender, about 30-40 minutes.
If you need to speed up the process, can boil covered for the last 10 minutes.
Drain.
Return potatoes to pot with flame off and let sit for a minute or two so any remaining water on potatoes can evaporate.
Can enjoy as is, or pour olive oil over potatoes to make more moist.
Enjoy!