Easy and Saucy Crock Pot Pork Chops - Healthier Version!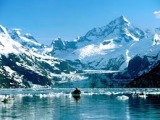 I originally saw this recipe in a magazine and tweaked it so it would be a bit healthier. We think it even tastes better this way. My kids request this recipe A LOT because it reminds them of bbq ribs. The recipe couldn't be easier. Enjoy!
4 pork loin chops with bone (I get fairly thick chops so they don't dry out in the crock pot)
1 teaspoon garlic powder
1⁄2 teaspoon salt
1⁄4 teaspoon pepper
2 tablespoons vegetable oil (I like to use either canola or olive oil)
2 cups no-sugar-added ketchup (low carb)
1⁄2 cup packed splenda brown sugar substitute
1 teaspoon hickory-flavored liquid smoke (don't omit this!)
Directions
Sprinkle pork chops with garlic powder, salt and pepper.
In a large skillet, brown the pork chops in oil on both sides.
In a bowl, combine the ketchup, brown sugar and liquid smoke.
Pour half of the sauce into the bottom of a slow cooker.
Top with pork chops and remaining sauce.
Cover and cook on low for 4-1/4 to 5 hours or until meat is tender.
Most Helpful
I have made probably 15 different pork chop recipes from this site and everytime my husband says, "Will you just make those good ones again!" Of course, he is talking about THIS recipe!! Thank you for making him SO happy!! :0)
WOW and WOW. Very good chops.I love the lower fat and the "healthy" aspect. I used homemade tomatoe puree in place of no sugar catsup as I did not have any. All else was the same. This will definitely be a repeater in my house especially now that toe cooler weather is coming. The sauce itself can be used on other meats so my next try will be chicken breasts.What a treat to come in from working in the garden all day and having dinner all ready to go. Made for AUS/NZ Swap 43

This is a real nice recipe for chops, and seriously couldn't be easier then putting chops in the pot & coming home to a wonderful, delicious treat. I followed this exactly, except I used regular ketchup, regular brown sugar, and added the onion, and some garlic as suggested by other reviewers. At the end, I put the chops on a warmed plate, and added 1 teaspoon of corn starch with cool water to make a slurry and added to the "gravy" to thicken it a bit, and spooned the thickened sauce onto some rice/ and chops. Delicious! Thank you LifeIsGood!