Easy and Healthy Baby Finger Food Patties
qbrrt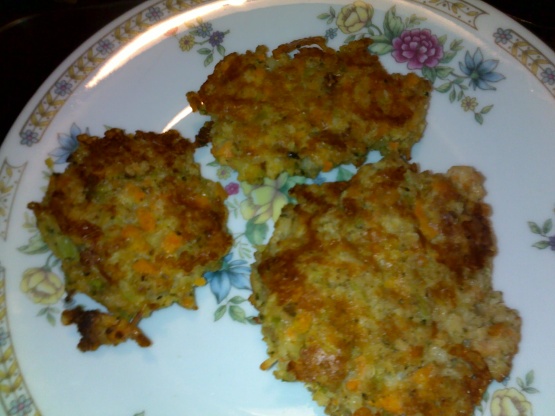 This is a recipe I came up with by combining a few recipes. It is great for about 10 month olds who like to feed themselves but still need soft foods. Hope it works for you!
1. Put the broccoli (and bread if you started with bread instead of bread crumbs) in the food processor and chop until it is in small pieces-but not mush.
2. Add broccoli, cheese and bread crumbs to bowl and then add yogurt until the consistency is firm enough to hold together (the measurement is approximate).
3. Put on a sprayed baking sheet and bake at 350 until lightly browned (about 20 min).
4. Let cool then eat!
5. You can freeze these too!