Easy and Fast Soft Chicken Tacos
Prep 10 mins
Cook 10 mins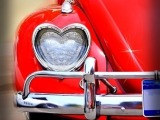 I had a busy day and came up with this easy recipe for soft tacos. It's good, fast and inexpensive. I usually make two at a time but if you have a tortilla warmer, that will make it easier for everyone to eat at the same time.
Directions
Remove chicken meat and make into bite size pieces, place in a 10-12" skillet.
Add salsa to the chicken and simmer on low for 10-15 minutes.
Place lettuce, tomatoes and sour cream into individual bowls and set aside.
Place two tortillas in a brown lunch bag,.
close tightly and microwave for 30 seconds.
Place 2 tortillas on a plate and add ingredients in any order you like. There is no real way to make a taco.
While the first person is making their tacos, heat the second person's tortillas, and so on. This way everyone's food is hot. If you have a tortilla warmer, that would work great.
Most Helpful
Excellent! So easy my 7 year old was able to cook it. (mostly) Thanks!
This made for a great lunch! Only problem... thought I had salsa ... and didn't!! Had to make do with diced tomatoes (added some crushed red pepper) - will make again for sure with the real thing!! Used light sour cream and some shredded light mozzarella. Thanks Queen! :)

Great! I picked up a few deli roasted chickens at Sam's and made chicken salad and these tacos.I added some guacamole and a bit of homemeade salsa.Easy to make and get on the table on thosebusy weeknights.Thanks for posting this.