Easy and Fast Bread With Baking Powder
milliwuu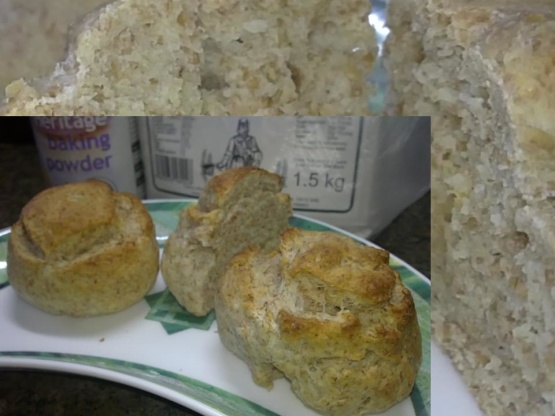 Needed to make some bread quick but I had no sour cream or yogurt on hand to do the Irish Soda Bread, so i made this adapting from several recipes. It turned out great !!
Combine flour, salt and baking powder.
Stir in water and oil until everything comes together to form a dough.
Shape the dough into your favorite sizes and forms. Optionally spray with water before putting into the oven.
Bake at 200C or 400F for app. 20 minutes for small breads and app. 40 minutes for large breads. (It is done when the color is right and the internal temperature reaches 80C or 175°F If the color is getting too dark, cover with foil.).