Easy and Delicious Peanut Butter Fudge
Karen..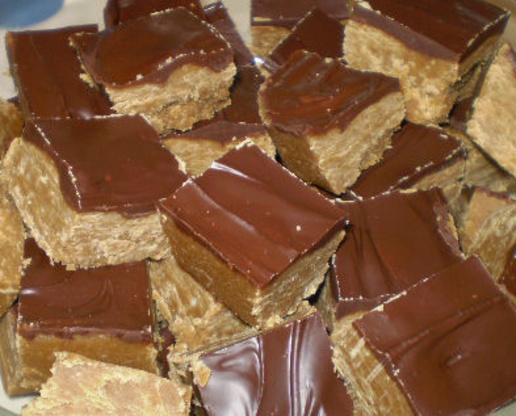 So simple to make and so delicious, this fudge sets to the perfect texture without a candy thermometer, if you prefer a less sweeter fudge then reduce the confectioners sugar down a few tablespoons, full-fat milk may be replaced for the half and half cream but the fudge will not be as creamy --- I have made this fudge a number of times, you will *love* it!

My husband liked it and he is not a fudge fan at all. I forgot I wanted to increase the half-and-half since others said it was a bit crumbly but still added at the end and it turned out great. Am trying this with chocolate so we'll see how it turns out. Use a whisk to stir in the powdered sugar, makes it very smooth.
Sift the confectioners sugar to avoid any small lumps in the fudge; set aside.
Melt the butter in a medium heavy saucepan over medium heat.
Stir in the brown sugar and half and half cream; bring to a boil stirring to combine all ingredients.
Once the mixture is at a full boil allow to boil for 2 minutes.
Remove from heat and stir in vanilla and peanut butter until smooth.
Stir in the sifted confectioners sugar until combined (this may take a few minutes).
Pour into an 8 x 8-inch pan.
Chill until firm.
Cut into small squares.
Delicious!