Easy and Delicious Onion Puffs
This is one of my all-time favorite hors d'oeuvres to serve at get togethers and also for late nite snacks. The onions and the mayo melt together under the broiler and the taste is out of this world!.. they just couldn't be any easier to put together! If you can find Vidalia onion, then use it for this. The recipe can easily be doubled of coarse. If you are a mustard lover then add on a teaspoon of sweet or Dijon mustard on top of the onion, also if you want, sprinkle some grated Parmesan cheese over the mayo before broiling. You can also make these in a larger form.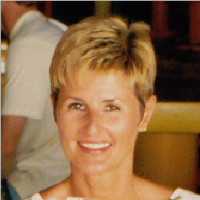 This looked just too interesting not to try and I am so glad I did!!! I had bread and onions that I needed to use and this fit the bill exactly. I had a crowd around so I made some exactly as written and then I made some w/ the suggestions including adding Country Dijon, garlic, grated provolone, and chopped jalapenos-all were delicious! Also, I just cut into points. Thank you, Kitten, for another great recipe!!!
5

slices sandwich bread
mayonnaise (Use only mayonnaise not salad dressing for this)

1

onion, very thinly sliced (try to use a sweet onion like Vidalia)
Preheat the broiler.
Toast the bread slices and remove all crust from around the edges.
Cut the slices with a 2-inch round biscuit cutter (can use a glass for for this, but be careful not to break the glass!).
Spread the toasted rounds lightly with mayo.
Top with a slice of onion, then spread more mayo on top of the onion.
Broil until golden brown.
Serve hot.