Lvs2Cook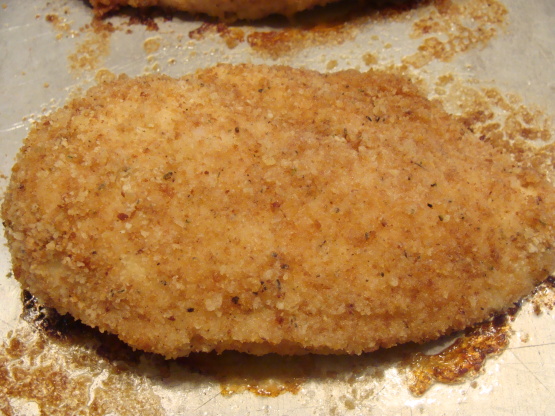 Simple to make, you must plan ahead as the chicken requires marinating in buttermilk before cooking. If you use boneless pieces, make sure you check frequently as it will cook in much less time.
Soak chicken in buttermilk 8 hours. Drain and discard buttermilk.
Process stuffing mix and next 4 ingredients in a food processor or blender until fine crumbs.
Dip chicken pieces in butter; roll in stuffing mixture until well coated. Place chicken on a baking sheet.
Bake at 350° for 1 hour and 10 minutes or until golden brown and chicken is no longer pink.