Easy, All-Natural Hard Floor Cleaner
jenne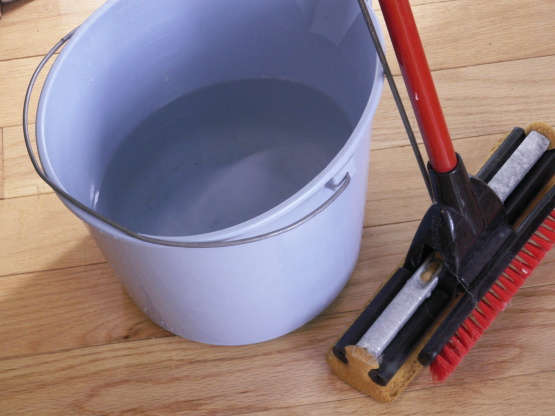 Chemical-free! Because Pinesol and Mr. Clean make me gag. Add some essential oils (I like lavender) if you desire a prettier smell. From Vegetarian Times magazine.

Top Review by KTLynn
This is all I use to clean my hardwoods. When I first moved into my house I started using store bought hardwood cleaners that left my floor sticky and with a film. This stuff was a life saver. It broke through all the grime and made my floors shiney again. Ever since I haven't used a chemical on my floor. I'm glad to see someone posted this recipe on here so maybe others won't make the same mistake.
Mix ingredients in a bucket or the sink.
Mop with it.
Let dry.