Easy 5 - Minute Nutella Champorado (Filipino-Style)
chef1aB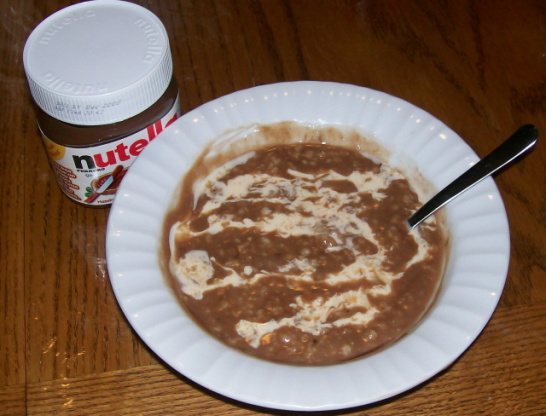 This is the quickest and tastiest way to make Champorado for breakfast. It's delicious cold too! Enjoy!
Follow package directions on how to make a bowl of oatmeal. (To make it "soupy", just add an extra 1/2 cup of water.).
When oatmeal is cooked, serve in a bowl, and stir in sugar and chocolate-hazelnut spread until thoroughly combined.
Drizzle evaporated milk over chocolate oatmeal mixture and serve.
Stir and enjoy!
Optional: You can add fresh sliced strawberries, fresh blueberries, fresh raspberries, sliced bananas, or any fruit to your taste.