JayBee85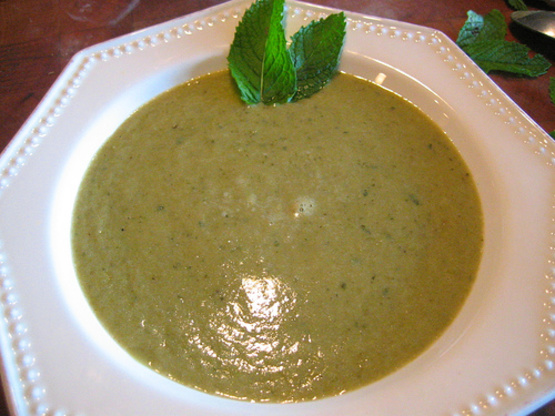 This quick, easy and healthy soup tastes absolutey amazing and can be made up and served in 10 minutes flat! hey, it's even loved by "pea haters"...
Soften onions and garlic in butter, doesn't matter how they are chopped! (3-4 minutes).
Throw in the frozen peas, then the chicken stock, then season - and leave it to simmer (4 minutes).
Throw in the chopped up fresh mint leaves and let simmer for a bit more (1-2 minutes).
Pour it all into a blender and add either 2 table spoons of creme fresh or natural yogurt.
Blend until smooth (1 minute).
Serve and enjoy! (also tasty when chilled).