Prep 20 mins
Cook 25 mins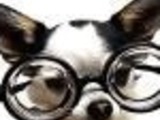 This is the real thing--the way it's made on the eastern shore of Maryland in the summer when the vegetables are fresh from the earth--no sausage, no bacon--just beans and corn in their full glory.
Directions
Put the beans in a saucepan and add water just to cover and lightly salt the water.
Bring to a boil, cover and simmer until the beans are barely tender, about 12 to 18 minutes.
Shuck the fresh corn.
Using a chef's knife held at the diagonal, scrape the kernels off the two ears of corn.
Add the corn to the beans and simmer for ten more minutes.
Remove from heat, season with butter, lemon juice, salt and pepper.
Eat immediately.
Summer on the Chesapeake.
Most Helpful
This was a delightful way to serve fresh limas from the garden; the lemon really added to this dish

This is fantastic; MUCH more appropriate for summer dining than a cream-based succotash. Unfortunately, I don't have access to fresh limas, so I had to go with frozen but it's still delicious and SO simple. Many thanks for sharing. :)
Chef Kate~thanks for posting this beauty. I was glad to see it because with my abundance of Lima beans and corn on the cob from the garden, this speaks of summer in Maryland. Dump some crabs in the middle of the table, some crab mallets and a big bowl of good ol' Eastern Shore Succotash. (Possibly an extra cold square of butter plopped in the middle). I didn't change a thing, this is the way we serve it up in Maryland. Thanks Chef Kate!