JFitz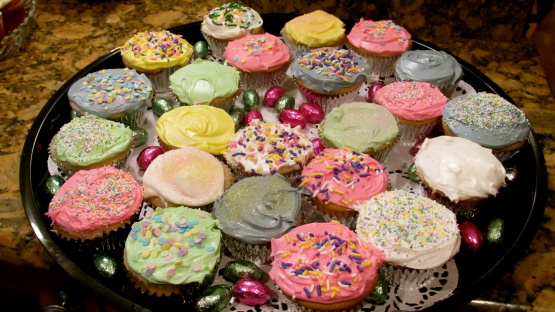 When you bite into these delicious cupcakes, you will get a surprise. A small chocolate Easter egg in baked in the middle. Frost and decorate with your favorite icing. Fun to make with the kids.
Heat oven to 350° and insert 24 paper baking cups into muffin tins.
Mix together, butter, sugar, eggs and vanilla in large mixing bowl until blended.
Beat on high speed for 5 minutes.
On low speed, beat in flour, baking powder and salt alternately with milk until well blended.
Fill muffin liners 1/3 full and place a chocolate egg in the center of each.
Top with remaining batter to 2/3 full.
Bake for 18 to 20 minutes or until done.
Cool and frost as desired.