Easter Scrambled Eggs (1950)
ImPat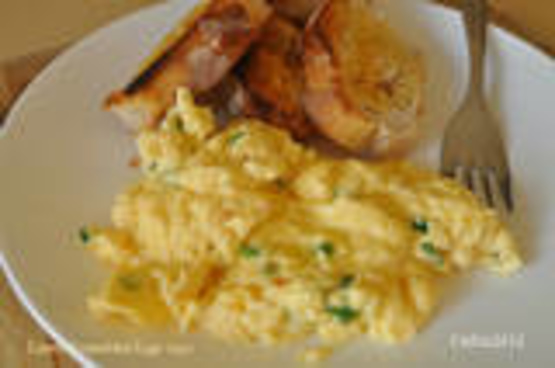 This recipe comes from a goofy old cookbook called "Wolf in Chef's Clothing, the Picture Cook and Drink Book for Men." All the recipes in the book are done in pictures, but I've translated them into words for you. The recipe is from 1950, so feel free to reduce the amount of butter.
Combine eggs, cream, and salt and pepper in a bowl.
Beat lightly.
Mix in chives and chili sauce.
Melt butter in a skillet over medium-low heat.
Add egg mixture and cook, stirring, until done to your liking.