katia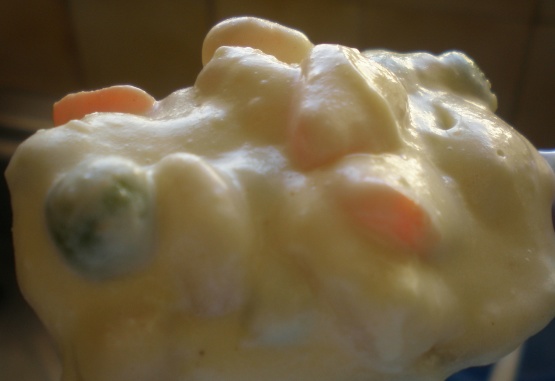 This is a recipe that my family make every Easter and it has the texture of mayonnaise. Thats because here in Greece during Easter we eat a lot of roasted lamp and generally a lot of meat so this is a salad that goes really well with. A cousin of mine just can't stop eating it and so am I!
Boil the potatoes until tender and take the skin off. While they are still hot, mash them with a fork and add 2 tablespoons from the oil.
Let the potatoes to cool.
Using the handle - mixer, mix all the ingredients. After using all the oil the salad has the texture of mayonnaise.
Let it rest at the fridge for 2-3 hours.
Boil the peas, the beans, the carrots (cut in pieces) and the corn kernels. When they are done, mix them with the salad.
Let cool 2 at least hours at fridge.
Cooling time is not included.