East-West Barbecued Chicken (Crock Pot)
Parsley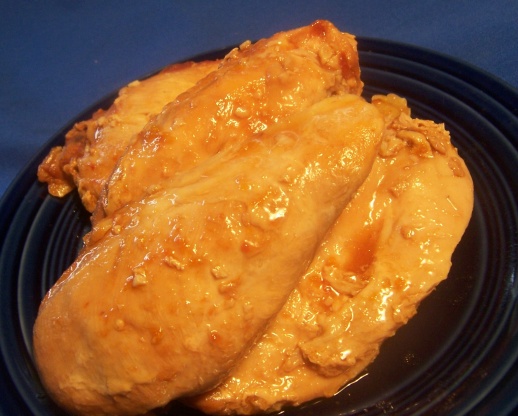 This recipe is adapted from www. crock-pot.com. I estimated the number of servings.

This chicken was really moist and tender and had great flavor. But, the sauce was just way too thin. It didn't cling to the chicken. I think this would work a lot better made on the grill where the chicken juices drip off and you could baste with the sauce. I think I will try it that way, because the sauce is really good. Thanx for sharing this recipe!
Place chicken in crock.
In a small bowl, combine ketchup, orange marmalade, brown sugar, soy sauce, vinegar, ginger, and garlic. Pour over chicken.
Cover and cook on low for 7 to 9 hours or on high for 3 to 5 hours.