East-West Asparagus Salad
Nif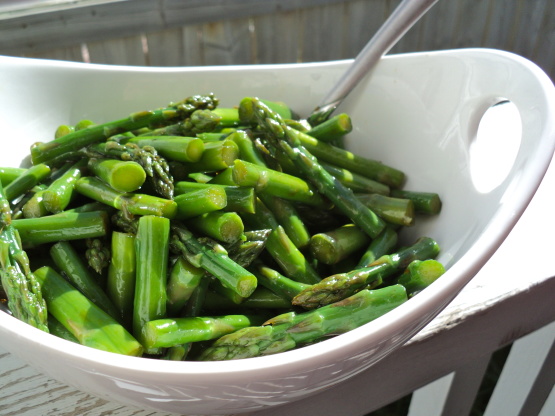 From Dom DeLuise. Serve this on a bed of lettuce.
Perfect way with asparagus! I did add a bit of sesame oil, a weeeee pinch of crushed red pepper, and some toasted sesame seeds to the dressing...other advice: double the recipe, make extra marinade, and use leftovers (if there are any) tossed with whole-wheat angel hair pasta.
Cook asparagus in boiling water 2 minutes, or until just cooked. Drain.
Immediately rinse asparagus under cold running water until it has cooled. Drain well.
Combine asparagus in a bowl with remaining ingredients.