East African Sweet Potato Pudding
Prep 10 mins
Cook 1 hr 30 mins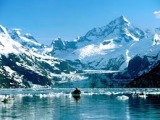 This was probably the inspiration for the filling to the sweet pototo pies found in America these days. Although not low-fat by any means, it is simple and satisfying. Recipe by Angela Self Medearis. *Cook time does not include refreigeration time.
Directions
Boil the water in a heavy saucepan. Drop in the sweet potato cubes and cook, uncovered, until tender - about 25 to 30 minutes. Drain the potatoes and return them to the pan.
Add the milk, cream, sugar, saffron and cardamom. Stirring often with a wooden spoon, bring the mixture to a boil over medium heat. Reduce the heat to low and simmer, uncovered, for about 1 hour, stirring often. The pudding is done when it is smooth and is thick enough to hold its shape almost solidly in the spoon.
With the back of the spoon, rub the pudding through a fine sieve into a serving bowl.
Refrigerate the pudding until cool. Before serving, sprinkle the top with a little additional ground cardamom.
Reviews
Most Helpful
Sorry this just did not do anything for us! I followed directions exactly and it still did not firm up as much as I thought it should have. Made for ZWT7 Saucy Silverados.

I loved the blend of spices in this pudding. We ate it as a side dish, rather than a dessert. It was very sweet, but very good. Thanks!