Easiest Lamb Shanks Ever!
ImPat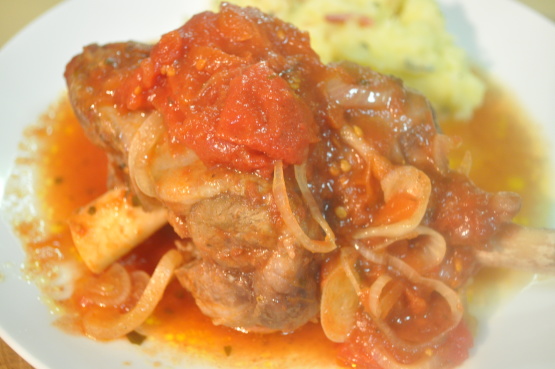 This is a budget meal I came up with while trying to use up some bits and pieces from my pantry and freezer. It is so simple, the kids could make it with ease! Serve it with Soft Polenta .

Top Review by ImPat
I used 3 frenched cut lamb shanks and I could not get Ardmona Indian style tomatoes and settled for basil and garlic style which still went really well flavour wise. Though after the 4 hours cooked on high they were well done and parting from the bone they did not have that tenderness that oven cooking gives them and the meat was a little chewy so would definately go with cooking on low in the crock pot or doing in a slow oven. Thank you Sara 76, made for ZAAR Cookbook Tag.
Simply place all ingredients, except cilantro (coriander) into a crockpot, and cook on low for 6-8 hours, or on high for 4 hours.
Serve with polenta or mashed potatoes, and top with chopped fresh cilantro (coriander).