Redsie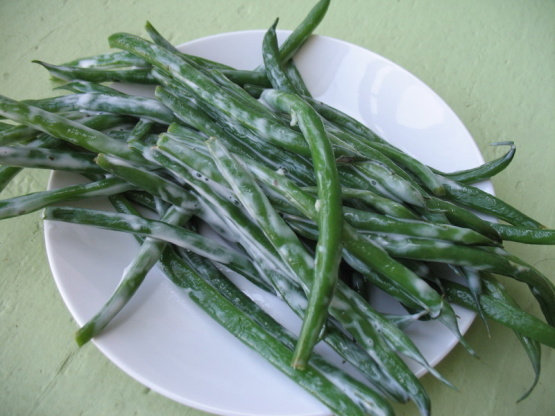 When I need something really fast and easy to serve company, I always get high marks with these. Little do they know how simple the trick is--or at least they wouldn't know if I didn't usually open my big mouth and tell them! Of course, you could also make these with fresh beans and they would be even better, but go with frozen if you're in a hurry.

Wow! I just knew we would like this. DH especially! I Didn't even think about using ranch dressing. This is a Green Goddess dressing match made in heaven. I make it homemade because I usually have everything that's in it on hand, and a bottled Green Goddess is not available where we live anyway. Be sure not to over cook your beans! Thanks for an easy delicious recipe!
1

(1 lb) package frozen green beans
1⁄4 cup ranch dressing or 1⁄4 cup green goddess salad dressing
Cook or microwave beans according to package directions.
Toss with dressing and serve warm.