Easiest Chicken Fajita Salad
megs_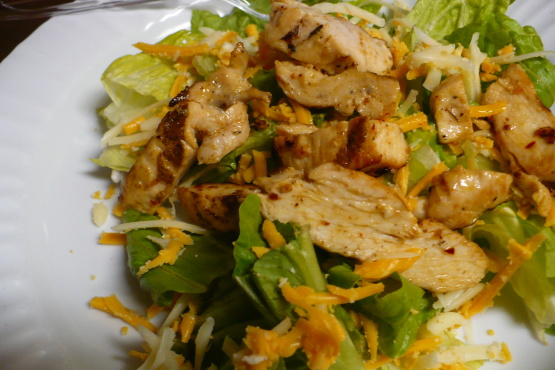 My husband is a total meat & potatoes guy - but as I've been dieting and getting healthier, I've been trying to get him to enjoy salads with me. This is the one he will eat - because it's so simple! It takes no time to make AT ALL. Enjoy!
1⁄2 lb chicken strips, fully cooked
1⁄2 tablespoon Mrs. Dash seasoning mix, southwest

5

ounces salad greens
1⁄3 cup cheddar cheese
salad dressing (optional)
In a skillet sprayed with cooking spray, put chicken and seasoning, stir for 5 minutes.
On a plate, layer salad greens, cheese, and chicken. That's it!