Easiest, Best Buffalo Wings!
diner524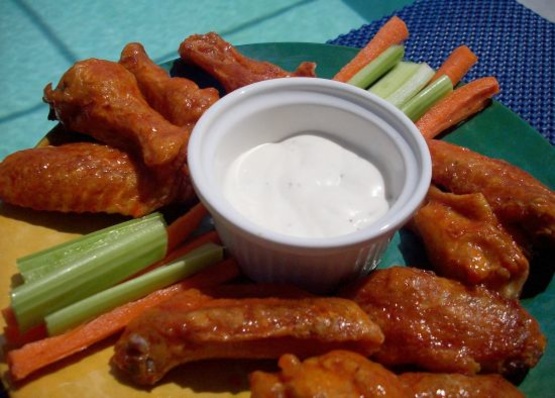 Sometimes the simplest recipes really are the best. May add a bit of cayenne pepper before baking the wings if you really like it hot!
These were so simple to make yet taste as good as any restaurant wings. I only made about 1 lb of wings so I cut the recipe in half. The only thing I did differently was to baste the wings with some melted butter while baking in order to crisp up the skin. Will definitely make these often, especially with it being football season. Made for Fall PAC 08.
Preheat oven to 350.
Spread wing pieces in single layer in baking pan.
Bake 45 minutes if thawed, 1hr from frozen.
Melt butter in saucepan on stove until bubbly and just beginning to turn brown.
Remove from heat and whisk in the whole bottle of hot sauce. No other brand has quite the same flavor!
Pour sauce over wings and serve. There will be a lot of sauce!