E-A-S-Y Cake Mix and Cool Whip Cookies
Dine Dish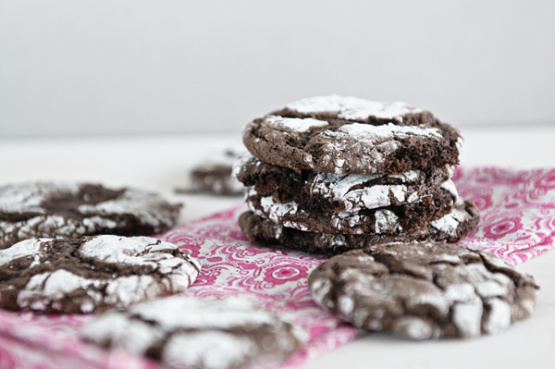 I'm a great cook, but not so great baker, but these come out great every time. My favorite is Funfetti cake mix with French Vanilla Cool Whip.

These are the easiest cookies, and they are so good! I used yellow cake mix because my husband and I love the flavor of it, and both the dough and cookies were just delicious! Looking at the ingredients, I could not believe that these would work, but they do! I did chill the dough in the refrigerator before baking to make it easier to handle, but it was still very sticky. The easy preparation more than makes up for a sticky dough though. Thank you so much for posting, I will make these again and again!
Mix all ingredients.
Form into balls.
Roll in confectioners' sugar.
Bake at 350°F for 10 to 12 minutes.
Cool in pan a few minutes before removing.