Bergy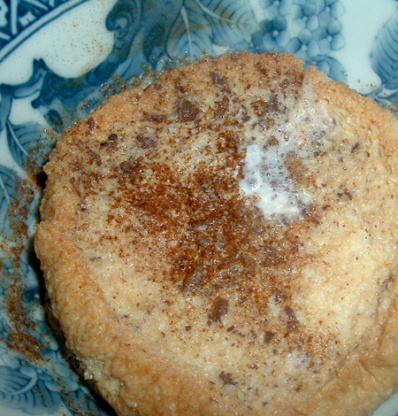 I happened to spot a package of Dutch Rusks the other day when I was shopping and immediately thought of this beakfast that I had as a child. I feel a bit foolish even posting it, it is so simple It may bring back some memories or if you haven't tried it - do.
Warm the milk, do not boil.
Place a rusk in a bowl sprinkle with half the cinnamon & splenda.
Top with second rusk and sprinkle with remaining splenda & cinnamon.
Pour the warm milk over the rusks and enjoy.