Boomette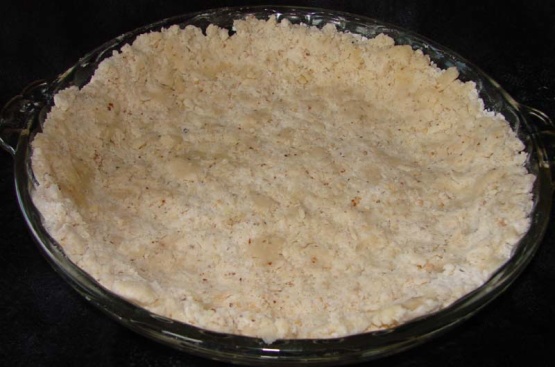 This is a Dutch recipe for a tart or pie crust. It's different, easy and delicious.

This probably will be my standard recipe for pie crust from now on. It could be made gluten free so easily, and no one could tell it was gluten free! Like Dienia I used it to make recipe #170439, perfect match! Thanks for posting!
Mix all the ingredients with your hands and pat in a 9" pie plate just to the rim.
Bake in a 400 oven for 12- 15 minutes.
After cooling, the crust may be filled as you choose.